Land Rover Range Rover Velar Reviews & Comparisons
Land Rover Range Rover Velar Reviews
Land Rover Range Rover Velar Videos
Is the $100,000 2020 Range Rover Velar SV Autobiography worth it?
Testing the acceleration and drifting skills of the 550 hp Range Rover Velar SVA
Land Rover Range Rover Velar Comparisons
Is it better on- or off-road? Testing the 2018 Range Rover Sport vs. 2018 Range Rover Velar
Which Range Rover should you get?
ZIP CODES - near Long Beach
90242

90630

90703

90712

90715

90720

90740

90803

90804

90806

90808

92647

92649

92801

92808

92804

90815

92832

92802

90813

92805

90802

90807

90814

90240
CITIES near Long Beach
Downey
Cypress
Cerritos
Lakewood
Los Alamitos
Seal Beach
Long Beach
Huntington Beach
Anaheim
Fullerton
About the Land Rover Range Rover Velar
The Range Rover Velar is the SUV that's just the right size - larger than the Evoque but smaller than the Sport models. Comparable to other similar models in its class like the BMW X4 and X6, Mercedes GLC Coupe and GLE Coupe, it has an attractive silhouette. The pleasing redesign shows off the Velar's elegantly finished grille, lamps and bumper. Style and function are combined in the best way in the Velar, with an in glass-cockpit system for displays and controls. While its features are pleasing to the eye, it's still built to be capable to withstand rugged and rough terrains. For 2021, it's now available in a new range of engines, including a plug-in hybrid P400e version.
Land Rover Range Rover Velar Trim Comparison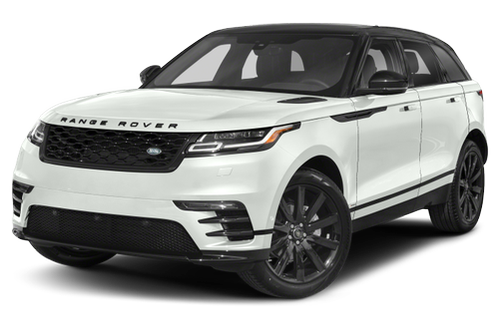 Showing the 2020 Land Rover Range Rover Velar P380 R-Dynamic HSE 4dr 4x4
Starting Price : $75,300
Engine : 380-hp, 3.0-liter V-6 (premium)
Drivetrain : 4WD
Combined MPG : 23
Door Count : 4
Warranty : Bumper-to-Bumper, 48 mo/50,000 mi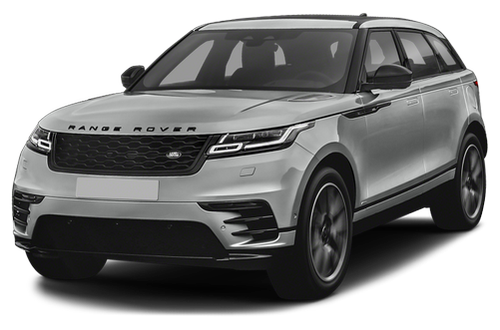 Showing the 2021 Land Rover Range Rover Velar P250 S 4dr 4x4
Starting Price : $56,900
Transmission : 8-speed automatic w/OD and auto-manual
Combined MPG : 23
Door Count : 4
Seats : 5
Warranty : Bumper-to-Bumper, 48 mo/50,000 mi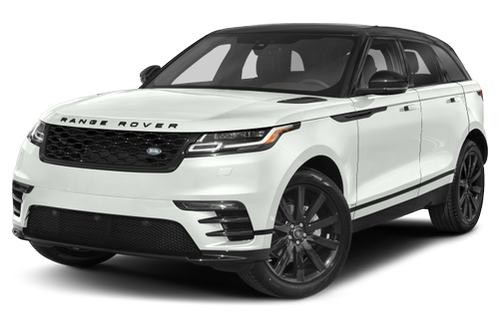 Showing the 2020 Land Rover Range Rover Velar P250 S 4dr 4x4
Starting Price : $56,300
Warranty : Bumper-to-Bumper, 48 mo/50,000 mi
Seats : 5
Engine : 247-hp, 2.0-liter I-4 (premium)
Drivetrain : 4WD
Transmission : 8-speed automatic w/OD and auto-manual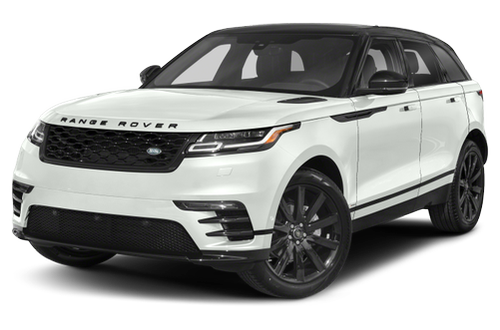 Showing the 2020 Land Rover Range Rover Velar P340 S 4dr 4x4
Starting Price : $62,200
Warranty : Bumper-to-Bumper, 48 mo/50,000 mi
Drivetrain : 4WD
Transmission : 8-speed automatic w/OD and auto-manual
Engine : 340-hp, 3.0-liter V-6 (premium)
Seats : 5
Frequently Asked Questions
How often should I get my Range Rover Velar serviced?
It's recommended to get your Land Rover serviced every 10,000 miles or at least once a year.
Why should I buy the Range Rover Velar?
The Range Rover Velar is an excellent choice for a luxury midsize SUV. Aside from its attractive styling, the Velar is an athletic crossover with confident handling and ample power to take on off-road terrains.
What is the anticipated annual maintenance cost?
The estimated annual maintenance cost is approximately $6,300.
How much does an oil change for a Range Rover Velar cost?
On average, an oil change for a Velar costs $152.
About Envision Land Rover Cerritos Sales Department
Land Rover Cerritos, Serving Cerritos and Surrounding Areas. Local drivers seeking more than a car, but a driving experience, are the ones who tend to arrive in our Land Rover dealership in Cerritos. That's a good thing because, in addition to new 2020-2021 Land Rover and used luxury SUVs, and the car service and auto financing options, Land Rover Cerritos offers an automotive ownership experience that exceeds expectations.
REVIEWS
From our Long Beach Customers
Marcos T. 
As Promise from Mr Giannini and his dealer, He made sure that my wife and i were taken care of and took care of all our problems, He was able to put us in our new 2020 Range Rover Evoque and as I promise made our problems with JLR Corporate amd our 2014 Range Rove go away,, I told him that I would make sure that everyone knew that his dealer is the one to go to,. This is my 3rd update and I can honestly say, why didn't I know about Mr Giannini before and my problems would of been solved a long time ago.,Well, Mr Giannini and Sean took care of making our experience with our new purchase hassle free. They answered all my questions and Financing With Lauren Davila were easy. Please consider Cerritos Range Rover for your next purchase and any questions please ask for Sean. All this done in less than 7 days!!!!!That is awesome. they don't play around!!!!Up 1 star ,update to follow, Mr Giannini took time from his busy schedule to see me and talk our situation that we are having.Man, where can I start, I would say!, stay away, this dealer is driving me crazy for the last 3 months, I took my vehicle in for a simple battery light on, and its been there ever since. Happen to be an electrical fire of the main harness,  it has been a nightmare, vehicle was purchase some where else. so I did the mistake not taking it back to them, car was a used car from a different dealer, i figured I would go there because it was closer to where I live. I tried going thru an extended warranty I purchased,, well it was not covered, they convinced me to go thru my insurance and luckily it was covered thru them. But, due to covid,  they have used every excuse in the book, i even heard that the harness is unique and that every vehicle has its own and its made for that specific vehicle. You guys better hope this doesn't happen to you guys!!! you will be waiting till they find a vendor to make it from scratch, at least, thats what they said!!!!.Since 4/22/2020 now keep in mind, this was paid thru my insuramce which cost 13000.00 dollars and 5 payments later i still don't have a vehicle, I've called corporate and they did say that they would cover a rental and reimburse me, but I have to come out of pocket and send in the week remtals and then takes them 3 weeks to approve and send me money. Really,  why wouldn't the dealer provide me with a loaner?, So last week, I got the news that the part was finally in!!!  great right!!!, wrong!!!! I found out today after working on my car for the last 4 days, that the part they send might be the wrong part!!!! its not matching!!!thats what they said!!!!What does that mean!!!!!??????So, im driving to the dealer tomorrow and seeing the car, lets see what happens!!!! Really to talk to the service manager and see what they can do and explain to me what is going on!!! Take your car bussiness somewhere  else!!!!
Ramon C. 
Came in on a Saturday afternoon, it was hectic. Sean spotted us and told us he would be right with us. After looking around we found the car we wanted by that time Sean came back to us and asked us to join him in his office. Sean asked what is was that I wanted in a car and showed me to the vehicle which had it all. Sean knew exactly what they had and didn't have off the top of his head. I want to say everything went smoothly but I was indecisive. I had originally been interested in a Q7 or Q8 but after speaking with him and checking out the Velar my mind was changed. Then the deal was made and I had a new car.If you want someone knowledgeable, friendly, energetic. Look for Sean hell probably be busy with someone else at the moment but he's worth the wait.
Belinda F. 
Axel is the MAN!! Thank you so much for making my car buying process super easy! After going to several other Land Rover dealers, I'm so happy I finally got my DREAM CAR at the the Cerritos dealership!! Thanks again to Axel for providing the best customer service, his patience and getting me a great deal even after showing up at the dealership a couple of hours before close time on a Sunday over the Thanksgiving weekend. I'm a happy customer and I definitely recommend Axel for your car buying experience!
Kelly S. 
I've been servicing my car at the Cerritos location over the past few years and have always had a great experience with the service team, but recently, I decided that I wanted to upgrade my 2008 Land Rover LR2 for a new all black 2020 Range Rover Evoque and Sean Khnkoyan made my dreams come true!Especially during the COVID-19 situation, Sean went above and beyond to provide me the best customer service possible. He was extremely helpful and knowledgeable. Sean was able to get me the exact car I wanted at a great price within a day of inquiring, while making sure the entire leasing process was seamless and quick! I was able to drive off with my new car in just over an hour. Overall, I had a great experience thanks to Sean and I would recommend that you ask for him when you're looking to lease or purchase a new Land Rover or Jaguar.
Envision Land Rover Cerritos Sales Hours
Monday9:00AM - 7:00PM
Tuesday9:00AM - 7:00PM
Wednesday9:00AM - 7:00PM
Thursday9:00AM - 7:00PM
Friday9:00AM - 7:00PM
Saturday9:00AM - 7:00PM
Sunday10:00AM - 6:00PM