Land Rover Range Rover Sport Reviews & Comparisons
Land Rover Range Rover Sport Reviews
Land Rover Range Rover Sport Videos
Interior and Exterior Tour of the 2021 Range Rover Sport
A smaller version of the regular Range Rover, the Range Rover Sport offers many of the same luxury features and performance specs with a more palatable price tag.
We Rate the 2021 Range Rover Sport as Excellent!
For 2021, Land Rover made a few changes to the Range Rover Sport, including new trim levels like the HSE Silver Edition model and the Premium Black Pack.
Land Rover Range Rover Sport Comparisons
Tech Comparison: 2018 Range Rover Sport vs. 2018 Mercedes GLE
Comparing the tech features and specs of two popular luxury SUVs: the 2018 Range Rover Sport and 2018 Mercedes GLE.
Battle of the 2020 Models: Audi Q8, BMW X5, Mercedes GLE, Volvo XC90, Range Rover Sport, Jeep, Lexus and BMW X6
Comparing performance and features for the latest model premium SUVs.
ZIP CODES - near Fullerton
90240

90242

90630

90715

90802

90803

90805

90806

90807

90813

92649

92808

92831

92832

92833

92835

92801

92647

92806

90822

90804

90712

92805

90713

90815
CITIES near Fullerton
Downey
Cypress
Lakewood
Long Beach
Huntington Beach
Anaheim
Fullerton
Los Alamitos
Seal Beach
Cerritos
About the Land Rover Range Rover Sport
The Range Rover Sport is arguably one of the best known and identifiable vehicles in the world. Between the luxurious finishes and unmistakable classic design, the Range Rover Sport is equipped with standard all-wheel drive and a variety of engine options, including a gas-powered inline-six, a plug-in hybrid four-cylinder, a powerful supercharged V-8 and a turbocharged diesel. Performance and handling are quick and impressive given the smaller size, and you can easily take this vehicle off-roading while enjoying the many elegant and upscale amenities, including safety and technology features offered in the interior.
Land Rover Range Rover Sport Trim Comparison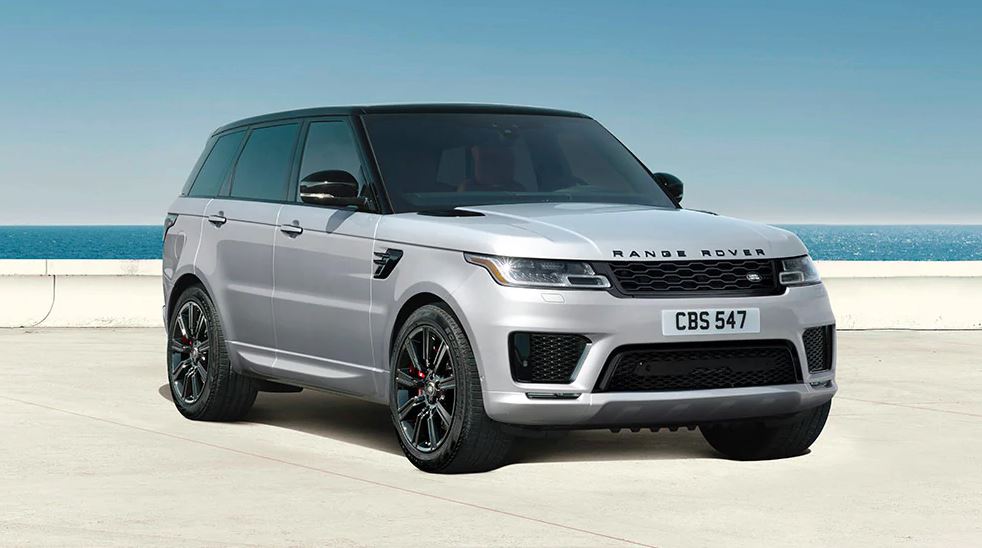 2021 Range Rover Sport HST
$84,000*
Power Gesture Tailgate
Black Exterior Pack
Front Fog Lights
Heated Rear Seats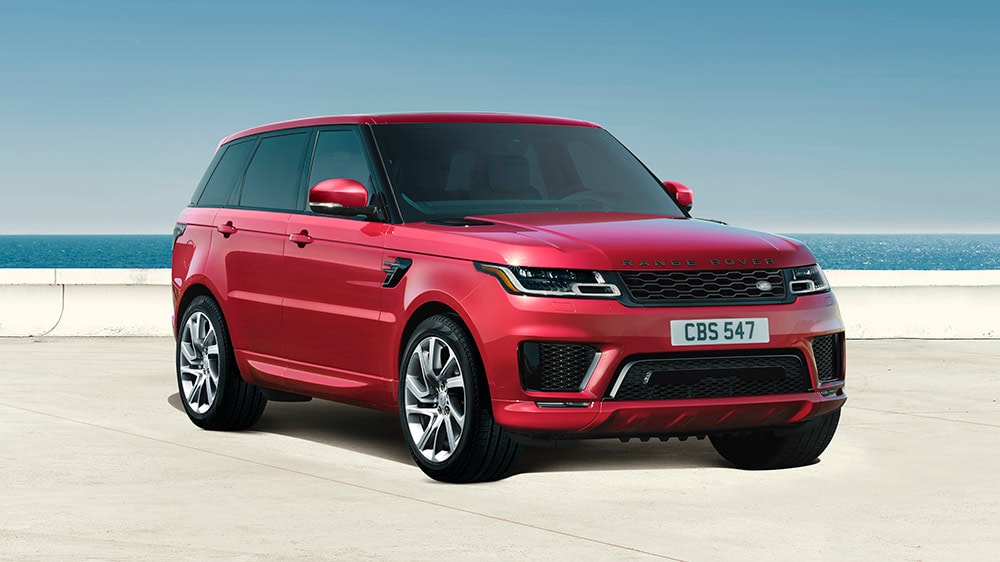 2021 Range Rover Sport HSE Dynamic
$87,500*
Front Fog Lights
Power-fold, Heated Door Mirrors with Memory and Approach Lights
Sliding Panoramic Roof
Premium LED Headlights with Signature DRL
Red Brake Calipers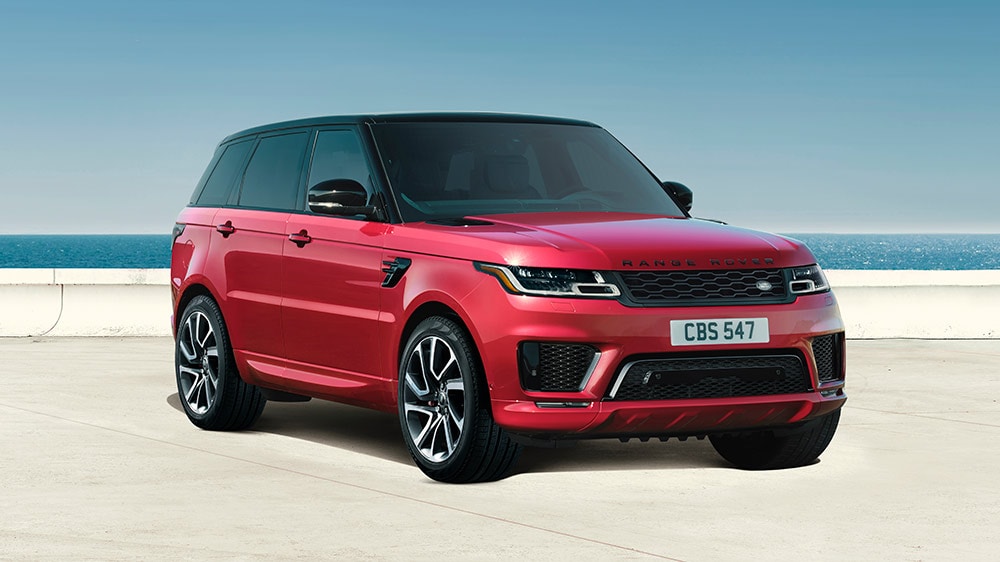 2021 Range Rover Sport Autobiography Dynamic
$90,000*
Front Fog Lights
Red Brake Calipers
Soft Door Close
Heated Rear Seats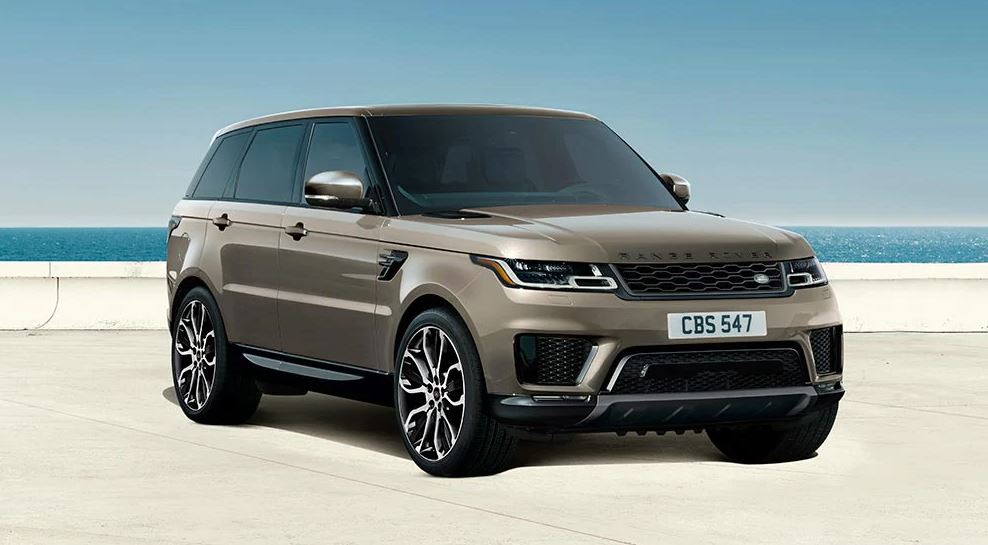 2021 Range Rover Sport HSE Silver Edition
$78,500*
Front Fog Lights
Heated and Cooled Front Seats
Windsor Leather 16-way Memory Front Seats
Premium LED Headlights with Signature DRL
Frequently Asked Questions
Why should I buy the Land Rover Range Rover Sport?
The 2021 Range Rover Sport is an excellent choice for a luxury midsize SUV. The Sport provides a comfortable and relaxing drive along with balanced handling and performance, whether you're on- or off-road. Available in multiple engine options and trims, you can customize the Sport to your specific and unique preferences. The interior is outfitted in refined materials, and comes standard with leather upholstery, a dual touch-screen infotainment system and forward collision warning.
How does the Land Rover Range Rover Sport compare to other, similar models?
The Range Rover Sport is often compared to other similar models in its luxury midsize SUV class, including the Mercedes-Benz GLE, Land Rover Defender, BMW X5 and Porsche Cayenne.
What is the Land Rover Range Rover Sport's reliability rating?
The 2021 Range Rover Sport received a predicted reliability score of 65 out of 100.
Where is the 2021 Land Rover Range Rover Sport manufactured?
About Envision Land Rover Cerritos Sales Department
Land Rover Cerritos, Serving Cerritos and Surrounding Areas. Local drivers seeking more than a car, but a driving experience, are the ones who tend to arrive in our Land Rover dealership in Cerritos. That's a good thing because, in addition to new 2020-2021 Land Rover and used luxury SUVs, and the car service and auto financing options, Land Rover Cerritos offers an automotive ownership experience that exceeds expectations.
REVIEWS
From our Fullerton Customers
Darcy P. 
Thank you Sean and the rest of the team for such great customer service! Made buying a car so easy and comfortable during this crazy time (covid). We are so in love with our new Range Rover!!!!
Rick M. 
I was extremely satisfied with the customer service.  Vanessa Martinez is the example when  it comes to taking care of customers! "I appreciate you"...
Kelly S. 
I've been servicing my car at the Cerritos location over the past few years and have always had a great experience with the service team, but recently, I decided that I wanted to upgrade my 2008 Land Rover LR2 for a new all black 2020 Range Rover Evoque and Sean Khnkoyan made my dreams come true!Especially during the COVID-19 situation, Sean went above and beyond to provide me the best customer service possible. He was extremely helpful and knowledgeable. Sean was able to get me the exact car I wanted at a great price within a day of inquiring, while making sure the entire leasing process was seamless and quick! I was able to drive off with my new car in just over an hour. Overall, I had a great experience thanks to Sean and I would recommend that you ask for him when you're looking to lease or purchase a new Land Rover or Jaguar.
Belinda F. 
Axel is the MAN!! Thank you so much for making my car buying process super easy! After going to several other Land Rover dealers, I'm so happy I finally got my DREAM CAR at the the Cerritos dealership!! Thanks again to Axel for providing the best customer service, his patience and getting me a great deal even after showing up at the dealership a couple of hours before close time on a Sunday over the Thanksgiving weekend. I'm a happy customer and I definitely recommend Axel for your car buying experience!
Envision Land Rover Cerritos Sales Hours
Monday9:00AM - 7:00PM
Tuesday9:00AM - 7:00PM
Wednesday9:00AM - 7:00PM
Thursday9:00AM - 7:00PM
Friday9:00AM - 7:00PM
Saturday9:00AM - 7:00PM
Sunday10:00AM - 6:00PM
Land Rover Range Rover Sport in Anaheim
 | 
Land Rover Range Rover Sport in Cerritos
 | 
Land Rover Range Rover Sport in Cypress
 | 
Land Rover Range Rover Sport in Downey
 | 
Land Rover Range Rover Sport in Fullerton
 | 
Land Rover Range Rover Sport in Huntington Beach
 | 
Land Rover Range Rover Sport in Lakewood
 | 
Land Rover Range Rover Sport in Long Beach
 | 
Land Rover Range Rover Sport in Los Alamitos
 | 
Land Rover Range Rover Sport in Seal Beach