Why Buy Genuine Land Rover Parts?
Land Rover Parts Commonly Asked Questions & Replacement near Huntington Beach
Is it acceptable to install the TPMS (Tire Pressure Monitoring System) on my car?
Installing TPMS that is not genuine from the manufacturer is not recommended. Region heat will prevent it from working properly. In addition, Tire Pressure Monitoring System should be an approved tool for the specific model of vehicle.
What OEM parts stand for?
Generally, OEM, an original equipment manufacturer refers to a company, manufacturing components, which then are used by another company to construct and finish the item.
Are OEM parts considered better?
Original manufacturer parts are usually pricey but are easier to choose and fit and come with one-year warranty. Some stock parts can be par or better than original manufacturer parts but one should be careful with inadequately low priced goods to avoid low quality.
Should I purchase OEM components?
OEM is an abbreviation for original equipment manufacturer that creates parts, specific to a vehicle model. Therefore, OEM parts possess manufacturer's warranty and are exact matches of the parts your automobile has. Using VIN (Vehicle Identification Number) dealership companies look for the appropriate parts for your automobile.
Can I purchase aftermarket automobile parts?
Any automobile part that is not from original equipment manufacturer or the manufacturer of vehicle is an aftermarket part. These automotive parts are unquestionably less costly for repairs and technical advancements on your automobile. Aftermarket car parts are usually available from online retailers and private, local shops. These components are designed to serve as the OEM items.
ZIP CODES - Near Huntington Beach
90630

90712

90713

90740

90804

90805

90808

90815

92646

92647

92808

92832

92835

92831

90810

90242

90803

92806

90822

90813

92649

90715

90807

90703

92648
CITIES Near Huntington Beach
Cypress
Lakewood
Seal Beach
Long Beach
Huntington Beach
Anaheim
Fullerton
Downey
Cerritos
Los Alamitos
Popular Land Rover Parts & Accessories
Hood Decal (Matte Black)
$159.45

Includes a self-adhesive vinyl decal and two inserts with either '90' or '110' cut out detail to be applied as appropriate to the specific body style. For 90 and 110.
This hood decal in Matte Black will definitely enhance the appearance of the Land Rover Defender you own. The self-adhesive vinyl sticker comes with two cut out detail inserts, to be attached to a specific body style, 90 or 110.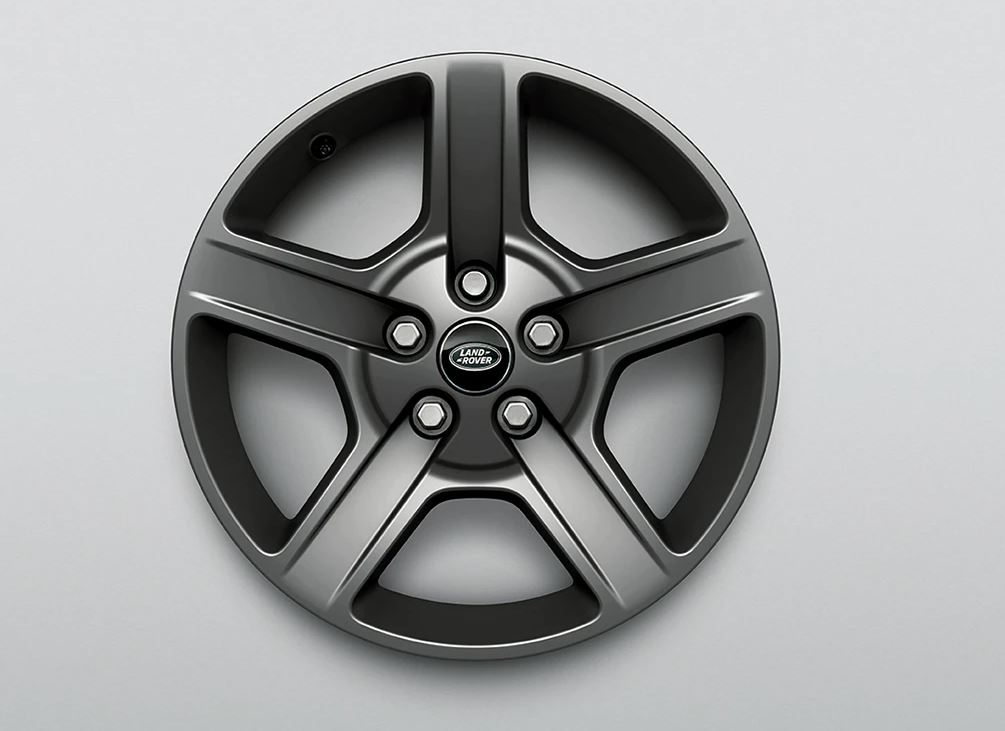 Dark Satin Gray 18" Alloy Wheel 5094, 5 Spoke
$664.37

Customize your car with a wide range of modern, dynamic design alloy wheels. According to specific body type, 90 or 100. Not suitable for V8 engine vehicles and performance brakes.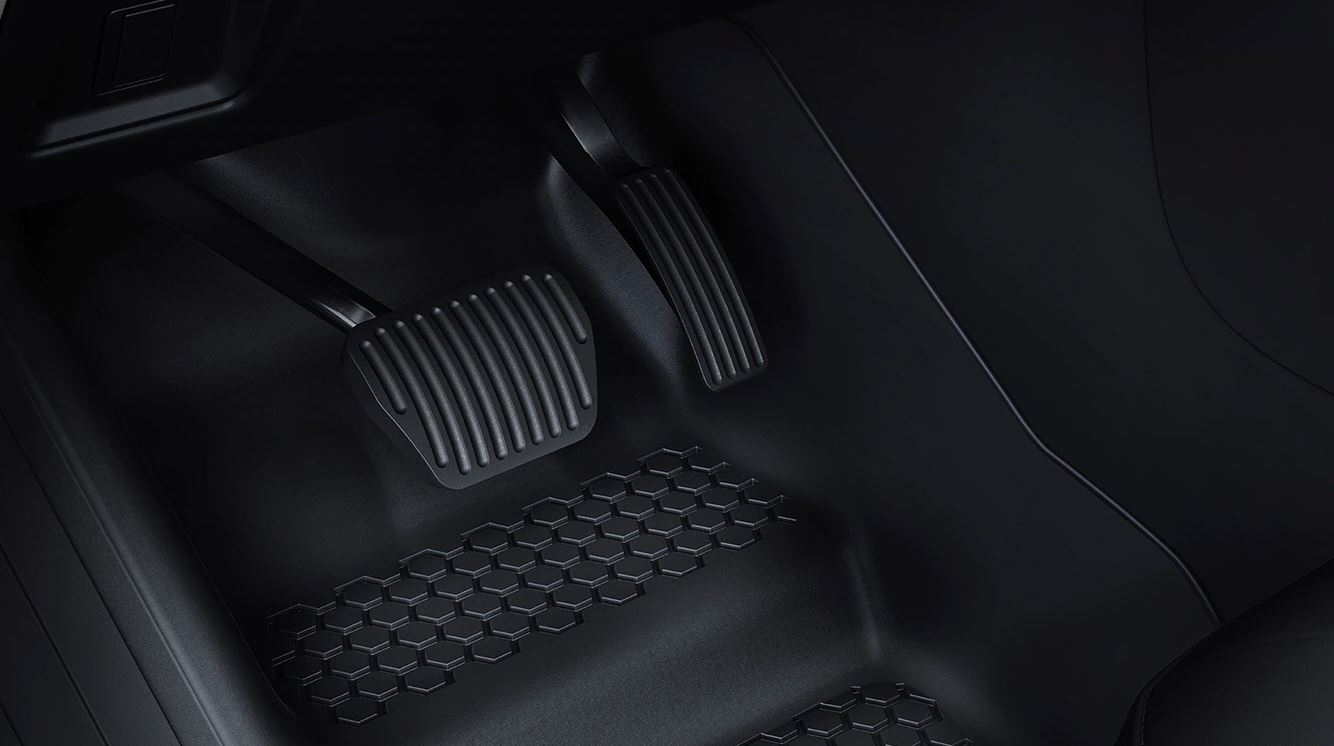 Rubber Mats
$436.82

Giving ultimate protection and a stylish finish to your vehicle, Interior Protection Pack comes with the loadspace rubber mat, deep-sided floor rubber mats and bumper protector. Applicable only for 110 and 5 seat vehicles.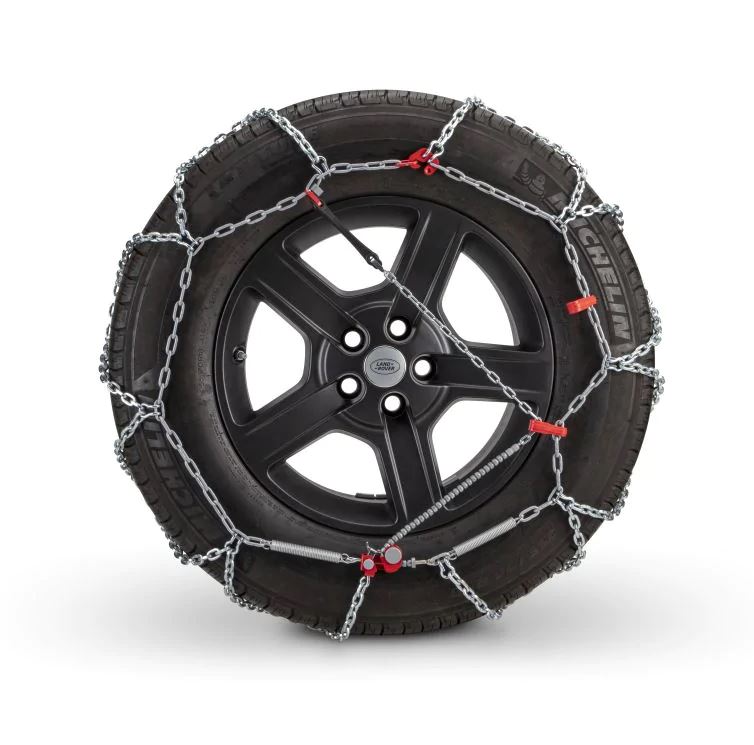 Snow Chain
$501.00

Constructed to provide improved braking control and steering when driving on ice and snow, the snow chains are made of galvanized steel and possess easy-fit design. Chains are applicable to fit the wheels 18"- 20". For both 90 and 110. The usage of chains is recommended on rear wheels only. Chains come in a sturdy vinyl case in order to easily store when not used.
Land Rover Parts & Accessories Videos
| accessories, assembly instructions, use | New Defender 2021 90 and 110 | Land Rover
Video on using 2021 Land Rover Defender accessories in accordance with Land Rover standards.
Accessories - New Land Rover Discovery
Prepare yourself for an adventure. With The New land Rover discovery, you will certainly keep enjoying discovering. From the multitude of options such as Deployable Side Steps and Versatile Roof Rack, Luggage Carriers, Electrically Deployable Tow Bar, and others you can choo...
Accessories
Land Rover Discovery Sport
TOP 50 Accessories Guide
Range Rover Sport L494 / SVR
REVIEWS
From our Huntington Beach Service Customers
Darcy P. 
Thank you Sean and the rest of the team for such great customer service! Made buying a car so easy and comfortable during this crazy time (covid). We are so in love with our new Range Rover!!!!
Belinda F. 
Axel is the MAN!! Thank you so much for making my car buying process super easy! After going to several other Land Rover dealers, I'm so happy I finally got my DREAM CAR at the the Cerritos dealership!! Thanks again to Axel for providing the best customer service, his patience and getting me a great deal even after showing up at the dealership a couple of hours before close time on a Sunday over the Thanksgiving weekend. I'm a happy customer and I definitely recommend Axel for your car buying experience!
Kelly S. 
I've been servicing my car at the Cerritos location over the past few years and have always had a great experience with the service team, but recently, I decided that I wanted to upgrade my 2008 Land Rover LR2 for a new all black 2020 Range Rover Evoque and Sean Khnkoyan made my dreams come true!Especially during the COVID-19 situation, Sean went above and beyond to provide me the best customer service possible. He was extremely helpful and knowledgeable. Sean was able to get me the exact car I wanted at a great price within a day of inquiring, while making sure the entire leasing process was seamless and quick! I was able to drive off with my new car in just over an hour. Overall, I had a great experience thanks to Sean and I would recommend that you ask for him when you're looking to lease or purchase a new Land Rover or Jaguar.
Ramon C. 
Came in on a Saturday afternoon, it was hectic. Sean spotted us and told us he would be right with us. After looking around we found the car we wanted by that time Sean came back to us and asked us to join him in his office. Sean asked what is was that I wanted in a car and showed me to the vehicle which had it all. Sean knew exactly what they had and didn't have off the top of his head. I want to say everything went smoothly but I was indecisive. I had originally been interested in a Q7 or Q8 but after speaking with him and checking out the Velar my mind was changed. Then the deal was made and I had a new car.If you want someone knowledgeable, friendly, energetic. Look for Sean hell probably be busy with someone else at the moment but he's worth the wait.
Derek E. 
About a week ago my wife and I got serious about purchasing another vehicle.  She had a whole list of "requirements" 3rd row etc.  We had a few cars in mind and one day I took her to the Range Rover dealership in Cerritos.  It's always been on her mind that she wanted one but she didn't really think it was possible.  We were immediately greeted by Sean (Suren) and shown a few vehicle's after talking some basics of what we were looking for.  I had originally done a lot of research about the Velar model as to me, it was more stylish than the sport.  However we immediately fell in love with a white HST that was on the lot.  All of her original requirements went out the window. Sean informed us that they were quite hard to find in that spec etc.  We ended up going home to think about it and made up our minds that it was the one. We made plans to go that night, bring our trade and make the deal.  Sean called me around noon to let me know the car we were interested in had sold.  We were devastated.  We went to another dealer to see what they had inventory wise, looked online in like a 500 mile radius and couldn't find one similar.  Sean was right.  He wasn't being pushy or coming up with a story about the vehicle just to make a sale, it was rare and it obviously was in high demand.  We even tried calling him to see just how "sold" the vehicle was, even joking that we could somehow still sign the triple form before they did to pick it up.  We made it back to the dealer with our trade and it was really difficult to compare other vehicles to the one we missed out on.  We were literally sitting in our car about to leave and Sean persisted to get us to try a TD6 model, informing us of the increased gas mileage and being similar minus some performance features and the dash.  Ultimately the deal was made and in the long run we are happy with our purchase over the flashy one.  The process was simple and to be honest I didn't feel like haggling to death over the price because I didn't want to miss out on another good opportunity.  I want to thank Sean and team for making everything smooth and most of all accommodating during the covid19 situation.
About Envision Land Rover Cerritos Service Department
Our Service department is staffed with the most qualified technicians ready to answer your questions and address your service needs. Use our online form to schedule an appointment or contact our service department if you have any additional questions.
Envision Land Rover Cerritos Service Hours
Monday7:00AM - 6:00PM
Tuesday7:00AM - 6:00PM
Wednesday7:00AM - 6:00PM
Thursday7:00AM - 6:00PM
Friday7:00AM - 6:00PM
Saturday8:00AM - 5:00PM
SundayClosed
Land Rover Parts in Anaheim
 | 
Land Rover Parts in Cerritos
 | 
Land Rover Parts in Cypress
 | 
Land Rover Parts in Downey
 | 
Land Rover Parts in Fullerton
 | 
Land Rover Parts in Huntington Beach
 | 
Land Rover Parts in Lakewood
 | 
Land Rover Parts in Long Beach
 | 
Land Rover Parts in Los Alamitos
 | 
Land Rover Parts in Seal Beach